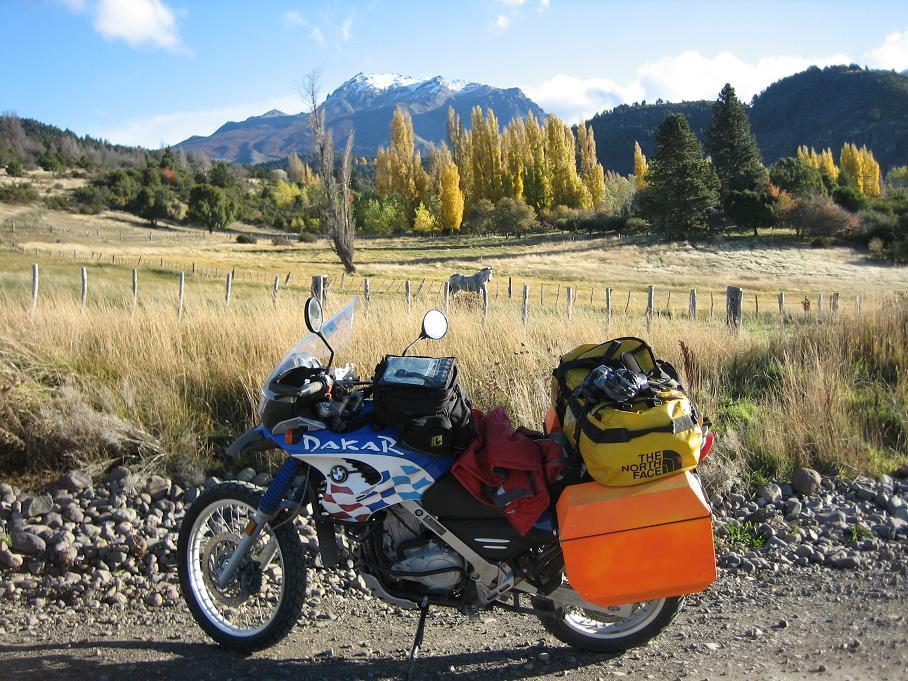 A friendly horse welcomes me to Argentina. Patagonia.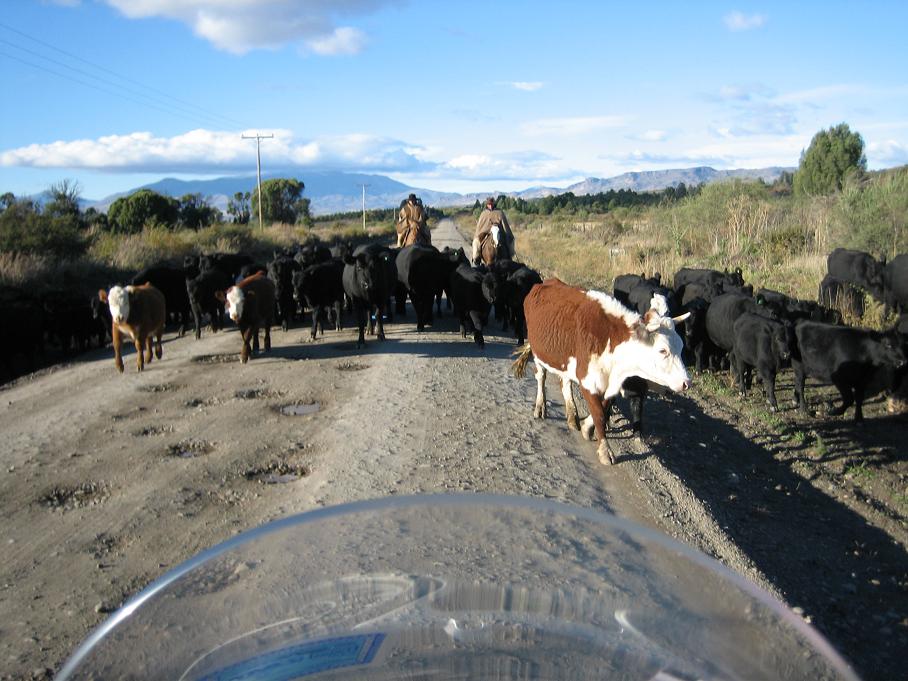 From the saddle: Gaucho's drive cattle towards Chile. Patagonia, Argentina.

Argentina might be my favorite country of the trip. The people here are even more friendly than the folks in Mexico- and possibly Colombia. The steaks are fantastic, as is the wine- and the prices are incredibly low. This would be a great place to retire. Properties here run roughly 75% lower than similiar properties in Colorado. There is virtually no crime and the economy is steadily improving after the difficult 80īs.
The ride through Patagonia was beautiful, but cold and windy. Antonio and Marcella (who I met in the Sacred Valley) told me I would have Patagonia to myself, they were right. Being an ardent meat-lover, I've eaten beef every day since my arrival. Though I enjoyed all the fish in Chile, this is a welcome change. The steaks here are delicious and served rare- bright cherry-red and succulent. The wine is equally good, and a steak dinner with wine costs less than $10usd.
In the town of Bahia Blanca I had a bit of bad luck. With over 14,000 miles of accident free riding under my belt, it only took a rickety single bed to ''bring me down.'' In the middle of the night I rolled over- and so did the bed! I was dumped on top of my gear and managed to crack 2 ribs- very painful. A lingering cough then turned into bronchitis. Every time I coughed for the next week it felt like someone was stabbing me in the chest with a steak-knife. It was the most pain I've ever experienced.
I was able to limp over to Mar del Plata before the bronchitis set in. There, only one day from Buenos Aires, I spent a week racked with pain and fever. I'm in Buenos Aires now and enjoying myself. The motorcycle is in a great bike shop doing the same thing I am- being repaired! It's been nice to wake up and not think about mounting up and riding. I've been on the road for 8 months now and the bike and I are a little beat up. I can't imagine a better city to spend a few weeks. I spend my days wondering around the many barrios that comprise this city. There is a fantastic cafe culture here. Hundreds of great restaurants, cafes, pubs, shops and pedestrian areas can be found throughout BA. BA is also home to the best bike shop I've seen since Costa Rica: http://dakarmotos.com . Javier and Sandra, who own and operate the place, are just great. The day I arrived we enjoyed coffee and lunch together at their shop. If you're ever on a motorcycle in Buenos Aires, Dakar Motos is a must.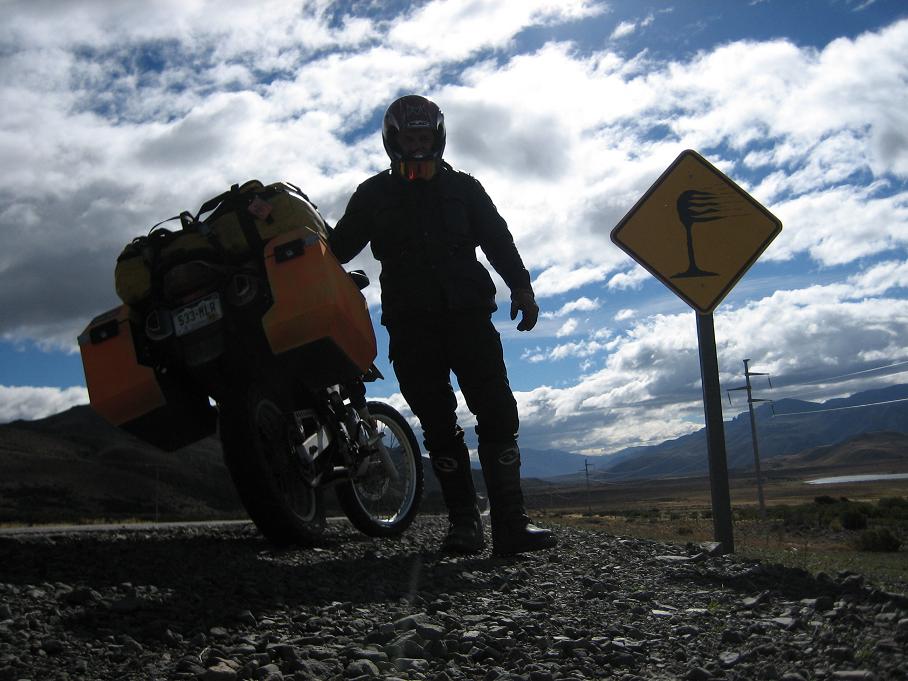 It WAS windy! Patagonia, Argentina.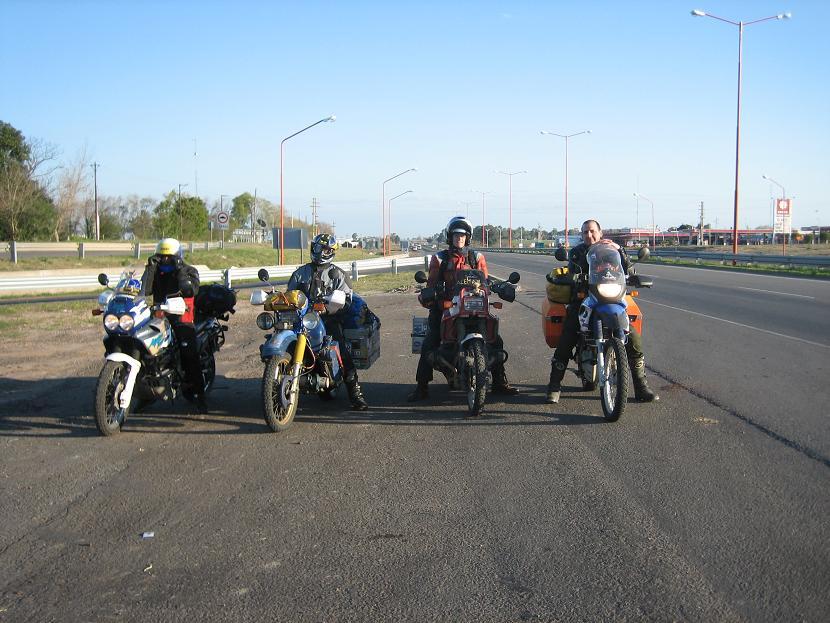 From left to right: Mauricio (from Argentina, on his Honda Africa Twin). Pete (from England, on his Suzuki DR 600). Henno (aus Deutchland, with his BMW 1000). Me, with the Biscuit!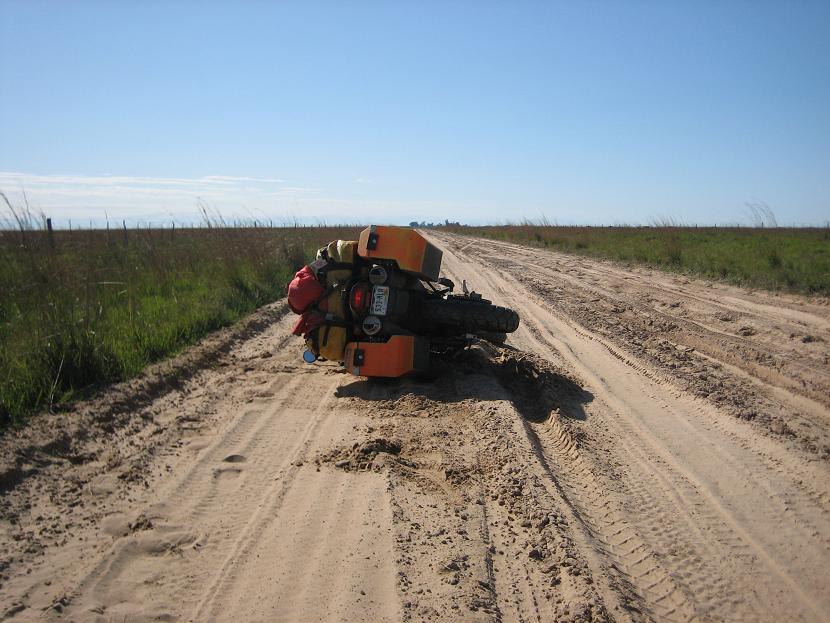 Sometimes deep sand made the going slow on our heavily laden bikes!