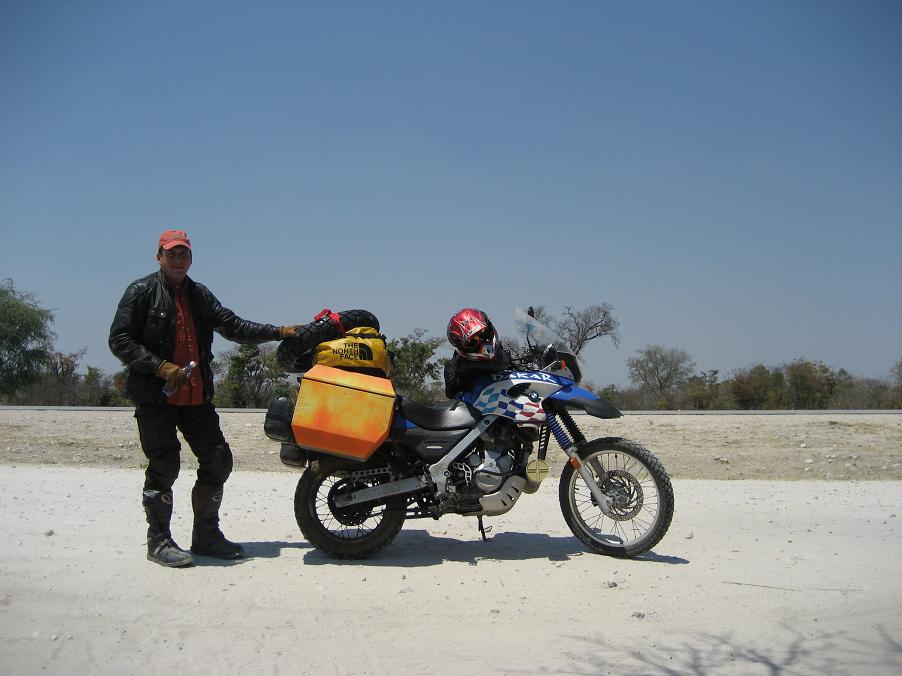 In the Zambezi region, Zambia.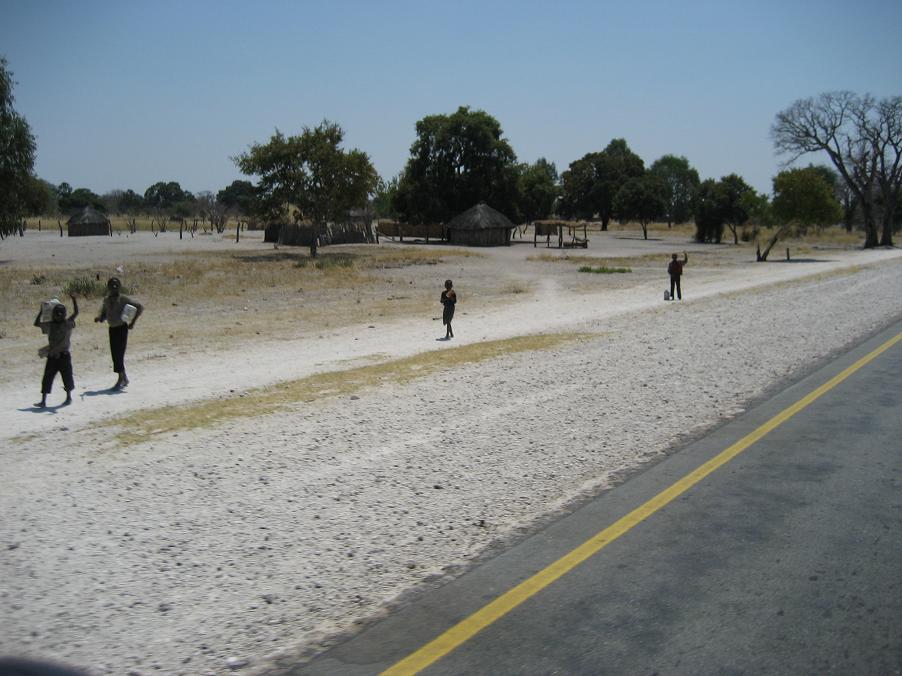 Friendly children waving. Zambia.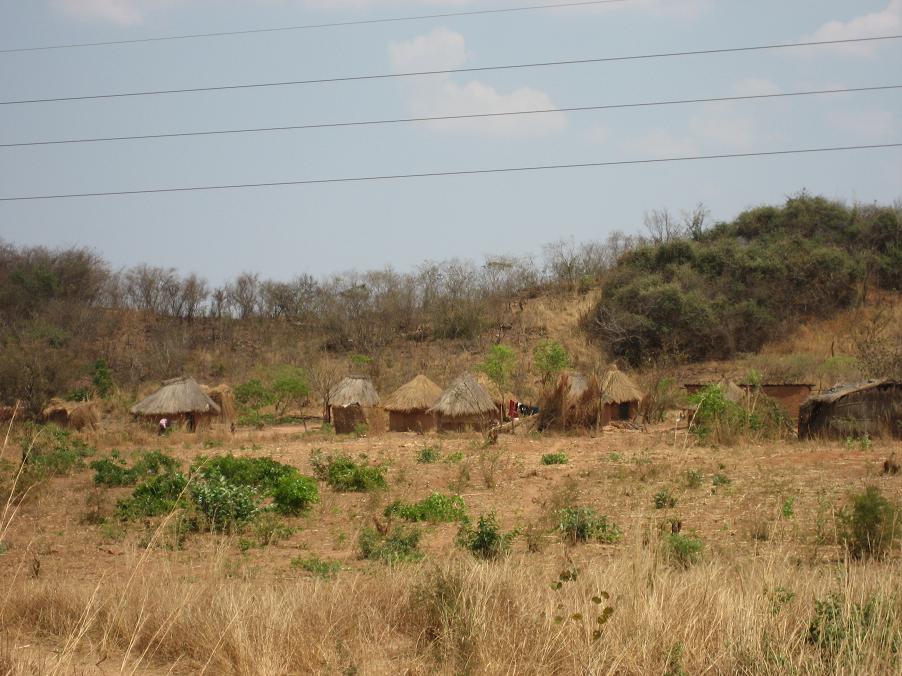 Many of these villages had plenty of people out and about. I felt it would be rude to photograph people from the bike without asking their permission. In these places, there is no running water, electricity, plumbing, etc. There are no roads either. Most of the huts are built from sticks and grasses collected from the area.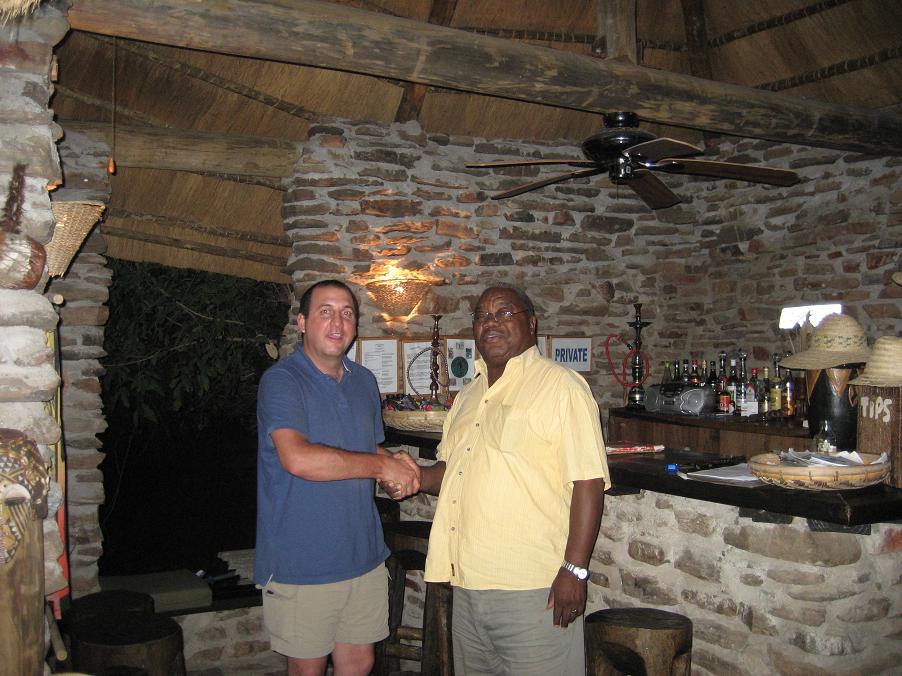 Myself with Rupiah Banda, the day before he officially became the new Vice-President of Zambia.
Zambia is a fascinating country to say the least. From the falls at Livingstone to the Capital city of Lusaka, there is plenty to see. On my way to Malawi I met Mr. Rupiah Banda the night before he became the Vice-President of Zambia.
Zambia: Rupiah Banda is New Vice-President

| | | |
| --- | --- | --- |
| | | |
| | | |
| | | |
The Post (Lusaka)
October 9, 2006
Posted to the web October 9, 2006
Joe Kaunda
Lusaka
President Levy Mwanawasa has appointed veteran politician Rupiah Banda as Republican Vice-President replacing Lupando Mwape who tumbled in the recently held presidential and general elections.
Announcing his new cabinet following his re-election for his second and final term of office, President Mwanawasa said Banda's appointment was in appreciation to the resounding success the ruling MMD got from Eastern Province.
He said he was disappointed with the electorate's rejection of former Vice-President Mwape in Northern Province's Lukashya constituency, whom he described as a very hardworking and dedicated man.
"He has been a very hardworking man who in my view didn't even need to campaign in the elections," President Mwanawasa said. "Since Northern Province don't want the Vice-President, I have taken it away from them."
He described Eastern Province as MMD's new power house. Mwape has since been give a senior diplomatic posting to be announced later.
Also in his new-look cabinet are former information minister Vernon Mwaanga who has been re-appointed in the same ministry and nominated as member of parliament. President Mwanawasa has also appointed Mwaanga as parliamentary chief whip.
Others are Ng'andu Magande has been re-appointed finance minister while former first lady Vera Chiluba Tembo has been appointed deputy minister of tourism in charge of the environment. The Ministry of Justice will continue to be headed by George Kunda although his joint service as Attorney General would come under review soon following public calls for the separation of the two appointments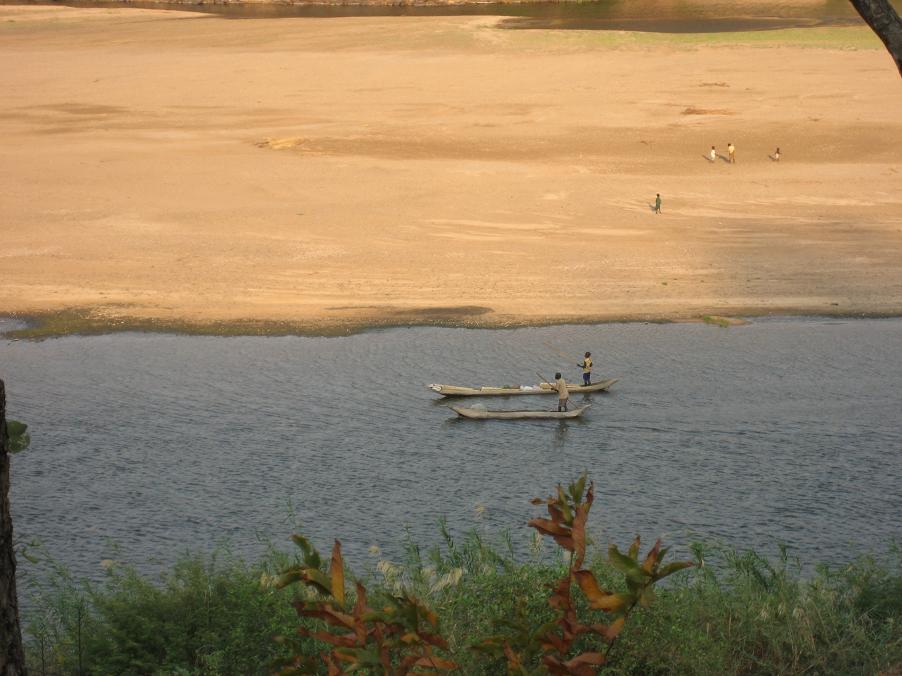 Two young fisherman pole up a stretch of the Zambezi River. Zambia.