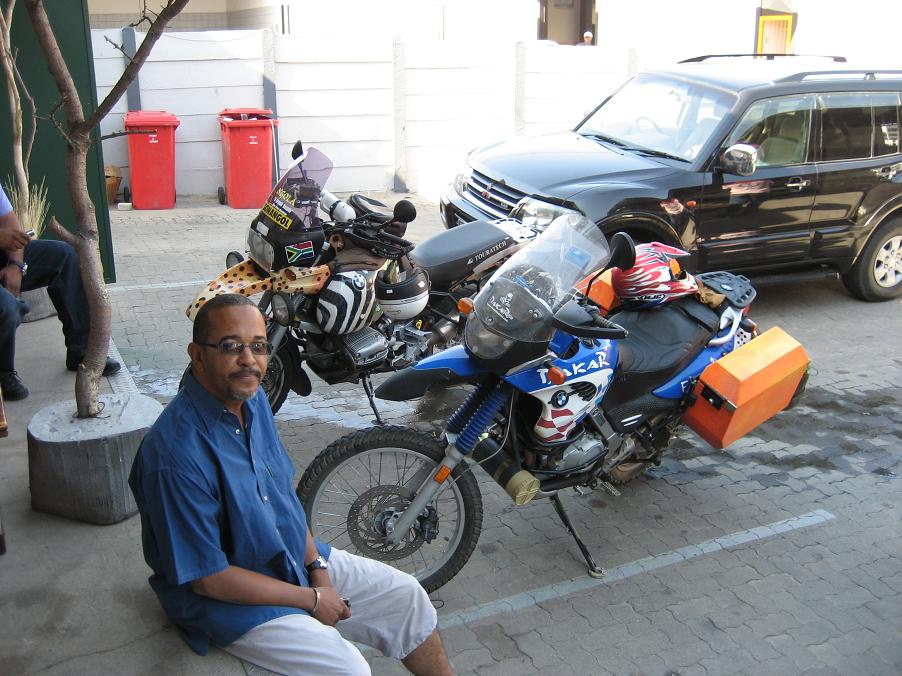 One cool dude: Dio. His bike is behind mine. Windhoek, Namibia.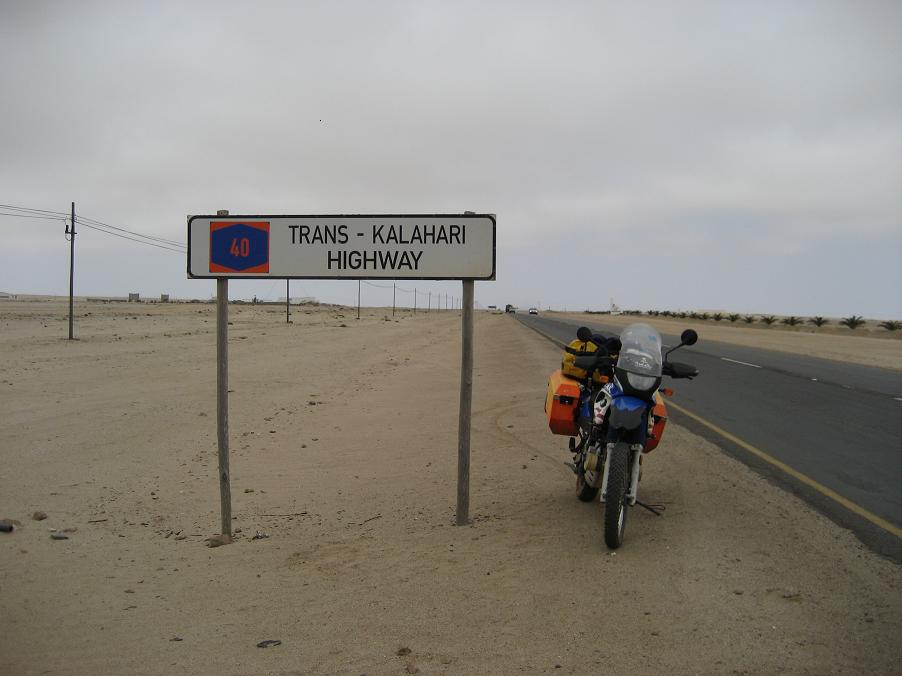 The sign says it all...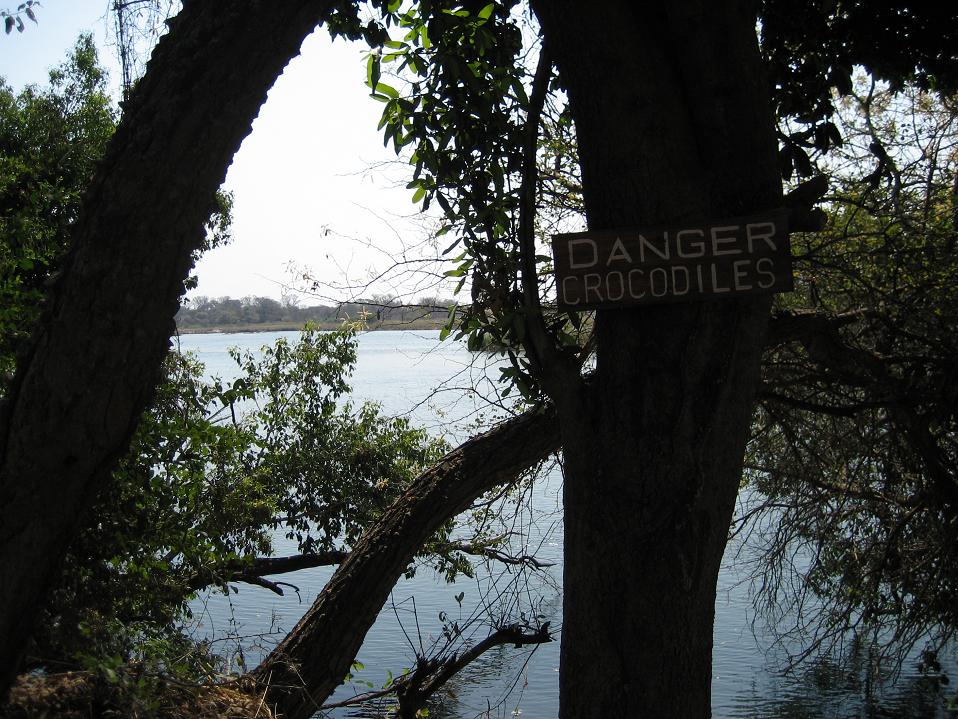 View from my hotel room. Caprivi Strip, Namibia.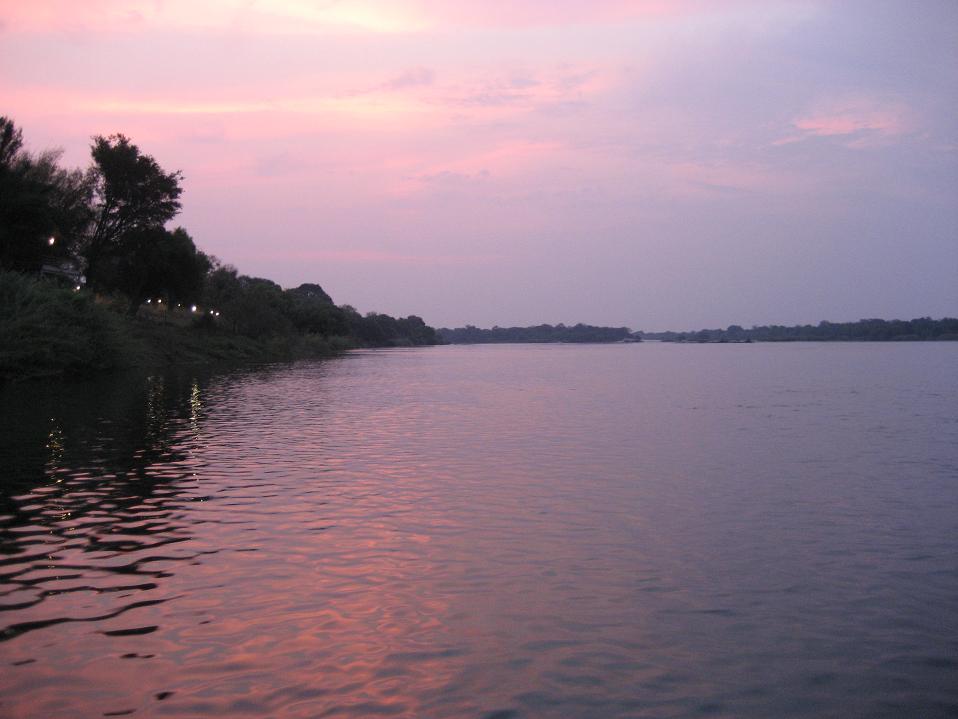 The sun sets on the Zambezi River. View from the hotel's floating bar! Caprivi Strip, Namibia.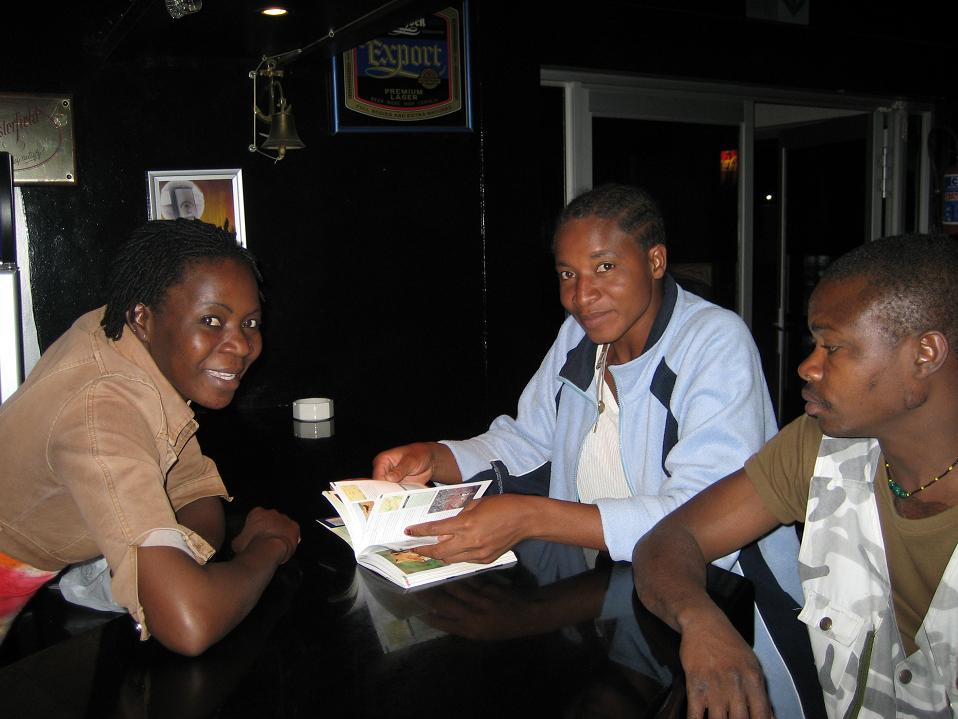 In Windhoek I bought a little guide-book for Zambia. These young women from Namibia just loved it. They told me they dreamt of leaving Namibia to travel someday. I gave them the book and they were estatic. Rundu, Namibia.